1997 B407 Available
Bell 407 available. The B407 offers
complete Glass Cockpit and all the
Pereformance of the B407 offers.
Excellent Hot/High Performance. Great for
VIP, Exec, or Utility. Call for info.
LOOKING FOR:
MD520N
Low Time
Excellent Component Times, Quietest Aircraft
in its Class. Notar Quiet, Notar Safe, NDH,
Dual Controls. Awesome Red and Black Paint.
Call for Specs.
IMMEDIATE SALE POSSIBLE
CALL AIREXCELL TODAY!!!
Airexcell SOLD the Most MD530F's in 2009-2011
1994 MD900 Explorer for sale
This MD900 Explorer has Gray Interior, Fresh "0"
time PWC206 engines. Mid time Components,
Beautiful Inside and Out. EMS Use history. Solid
Aircraft. Recent Annual. Ready Now!!
$SOLD, $SOLD, $SOLD
2 MD902 for sale, VIP or EMS
Low Time, Excellent Condition, Well
Maintained, PWC207E Turbine w/Fadec.
(1)Executive Seating, (1) EMS, All AD/SB
Complied. Low time aircraft, under 2000 Hrs.
If you need an MD Explorer, Airexcell has
you covered. Call us for more details.
1995 MD900 Explorer for sale
Low Time 2810HrTT. This Explorer has fresh
Paint and Interior. Beautiful Leather seating for
6 people. Now ready for your VIP operation.
One of the first true twin engine helicopters.
Make an Offer!!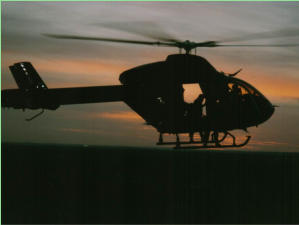 Coming Soon!
MD Explorer VIP, Low Time
Well maintained, SP/DP IFR. Ready to go to
work for you. A legendary helicopter with Notar
tail, strong PWC engines, Don't miss this this
opportunity. Low Time.
$Call Today
All Aircraft subject to prior sale or removal from the market. Airexcell strives to sell
only the best helicopters available. Have one to sell? Give us a call.
Contact Mark Campolong at 717-309-3100 or
email anytime Mark@Airexcell.us.
Airexcell proudly donates a portion of all proceeds to Children's Charities!!
Specializing in Customer Service! Before, During, and After The Sale!!
Helicopter Operations 135 & 133
Complete business including Part 135, 133
Certificate. (4) Helicopters working, Sale includes
(1) MD500E helicopter, and any existing or furture
contracts. Near $1M+ annually in sales, In
business over 10 years. Certs good in 49 states.
Sale Price $2.195M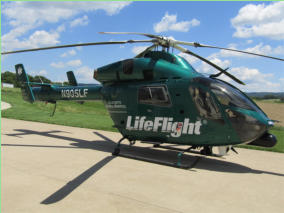 Let Airexcell be your Buyers Representative, Fee or Free!!
We Need MD500 Listings. Buyers Ready
Winter is coming. Check for Icing
Contact: Mark@Airexcell.us or 717-309-3100
1990 Bell Longranger L3
Beautiful Exective Helicopter. New Interior,
Upgraded Panel, Fresh Engine Overhaul,
Perfect for Executive, Patrols, or Utility.
Well maintained, High Skids, Wire Strike,
Low Time, 9200HrTT. No Offshore time
REDUCED, $775K!!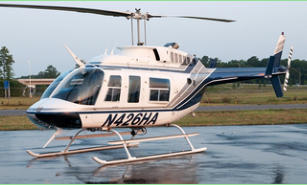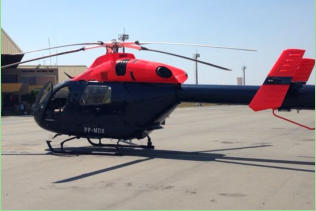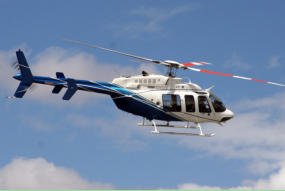 Coming Soon- Bell 429, MD520N,AS350B2, AS350B3 &
EC135,
30 Years Experience to Find Exactly what you want!!
Work More, Sell More, Give More!!
FOR SALE
Part 135, 133 Certificates
Four Ships Working
Turnkey Operation
Nearly New MD600, Immediate
Delivery!
This MD600 is ready for work or
play. Very attractive pricing over New. Fadec
start, Quiet Notar Tail, Strong RR-C47 engine.
Great for VIP, Tours, Utility.
Below MSRP, Call Today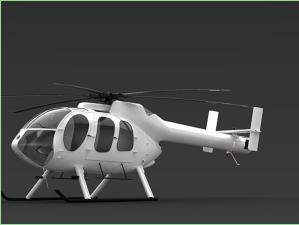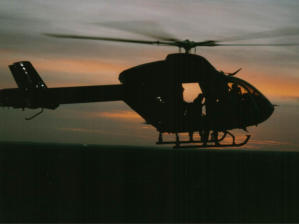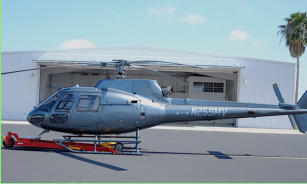 2012 Eurocopter AS350B2
Beautiful Executive Helicopter. Like New,
Inside and Out. Perfect for Any Work or Play
Well maintained, Wire Strike, Cargo Swing
Provisions, 2+4 Seating, Bose Headsets
Super Low Time, 205HrTT.
$SOLD, $SOLD, $SOLD
1990 MD530FF for sale
Complete RefurbishedThis MD530FF has fresh
Paint and Interior. The perfect aircraft for HOT/HIGH
or Powerline operation. Nicest on the market.
3220 HrTT.
Off The Market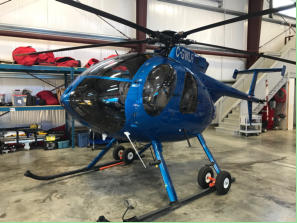 2 MD900 Explorers, Hot Price
SP-IFR, EMS Equipped, Maintained to 135.
Always N registered. Great for EMS or easy
switch to Utility. Equipped with strong PWC
206A engines. Notar equipped for Quiet,
Safe operations. SP panel, with Auto Pilot.
Lowest Price on the Market
NOW $649K, for Quick Sale